From available Wi-Fi, to dynamic navigation, to concierge access, Lexus Enform has Miami drivers connected now more than ever. Rest assured you can drive with peace of mind knowing you have a team of live response agents at your fingertips, ready to assist you in emergency situations. The Lexus Enform system is available on many Lexus models, including the
Lexus NX
pictured below.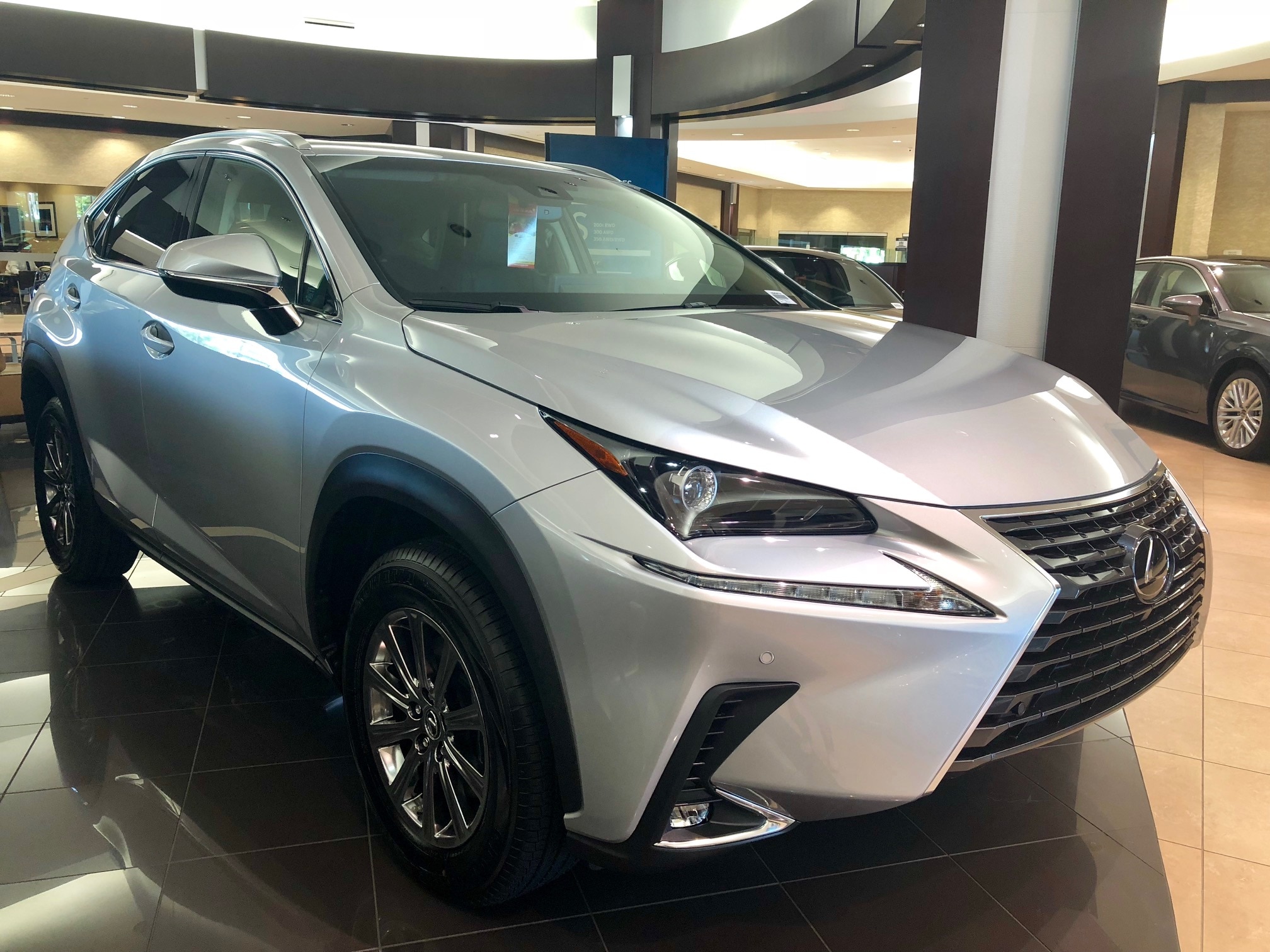 Wi-Fi
For the first time ever, you can now connect to Wi-Fi while in your Lexus vehicle. You can connect up to five devices simultaneously including, smartphones, tablets, and laptops. Your first year is complimentary with up to 4 GB of data.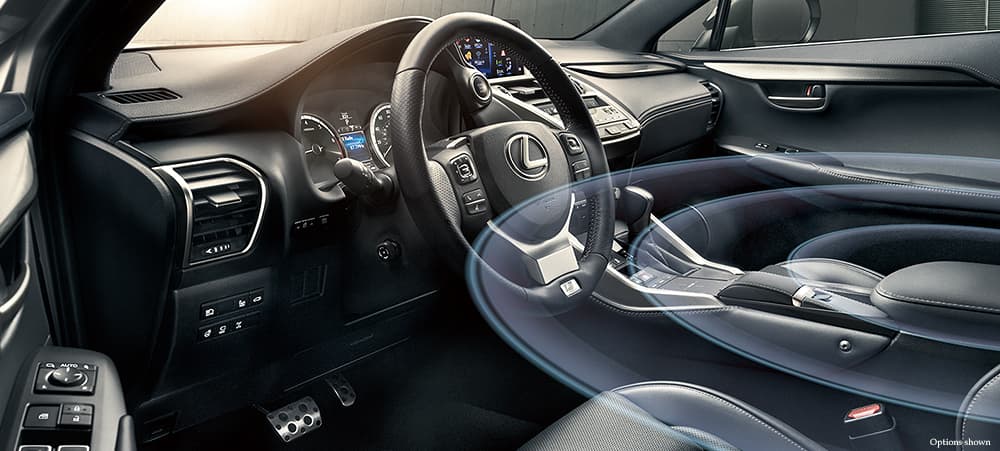 Safety Connect
Drive easy knowing you have 24/7 roadside assistance and a live response agent when you need it most, with Lexus Enform Safety Connect. Whether your vehicle was stolen, involved in an accident, or has a flat tire, Lexus Enform Safety Connect can help! It features the following:
Stolen Vehicle Locator
Emergency Assistance Button (SOS)
Enhanced Roadside Assistance
Automatic Collision Notification
The Stolen Vehicle Locator uses your car's embedded cellular and GPS technology to track your car's location and help officers locate your vehicle, minimizing the amount of damage possible. This technology works across the United States and is available on the Lexus ES pictured below.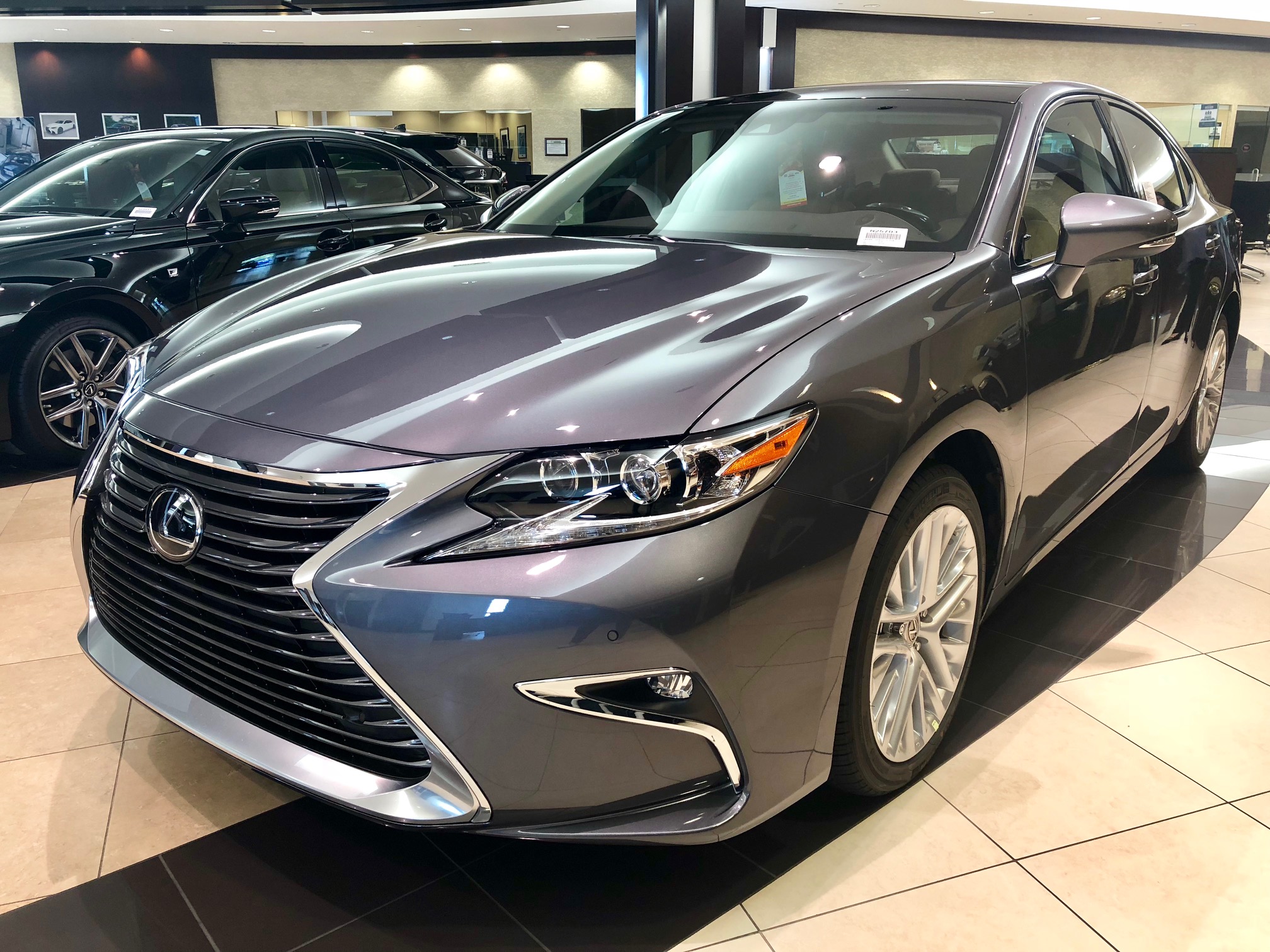 The Emergency Assistance Button can be an asset in an emergency, whether it's car related or health related. A single press of the button will connect you with a live response agent who will then use your car's GPS technology to track where you are and send help your way. The agent can stay on the line with you until help arrives to ensure your safety and well-being.
Another feature included in the Lexus Enform Safety Connect system is enhanced roadside assistance. If your vehicle has run out of gas, has a flat tire, requires a jump start, or needs to be towed, you can get the help you need with a simple push of a button. Thanks to your car's GPS, you can be located and assisted in a much faster rate, making this much more efficient and enhanced than other roadside assistance services.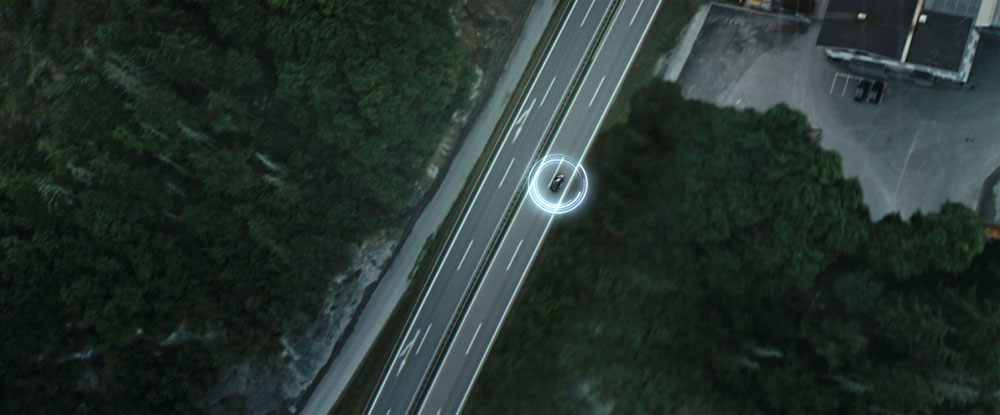 The last feature included in the Safety Connect system is Automatic Collision Notification. If it was detected that your airbags deployed or you were involved in a severe rear-end collision, a live agent is automatically contacted. If the agent is unable to make contact with you, they will notify local emergency services and send them to your location.
Service Connect
Keep up with your vehicle's status and health with the help of Lexus Enform Service Connect. Get a full health report of your vehicle with information such as fuel level, battery status, mileage, engine oil quantity, and much more! You can access your vehicle health report through the My Lexus and Beyond app or through LexusDrivers.com. If you need help with your technology and would like to speak with someone, you can contact our technology specialists at 786-481-4479.
An added bonus with Service Connect is the ability to have your dealer automatically contact you to schedule service or check your vehicle's status if an alert for maintenance is received. The best part? Service Connect is complimentary for up to 10 years.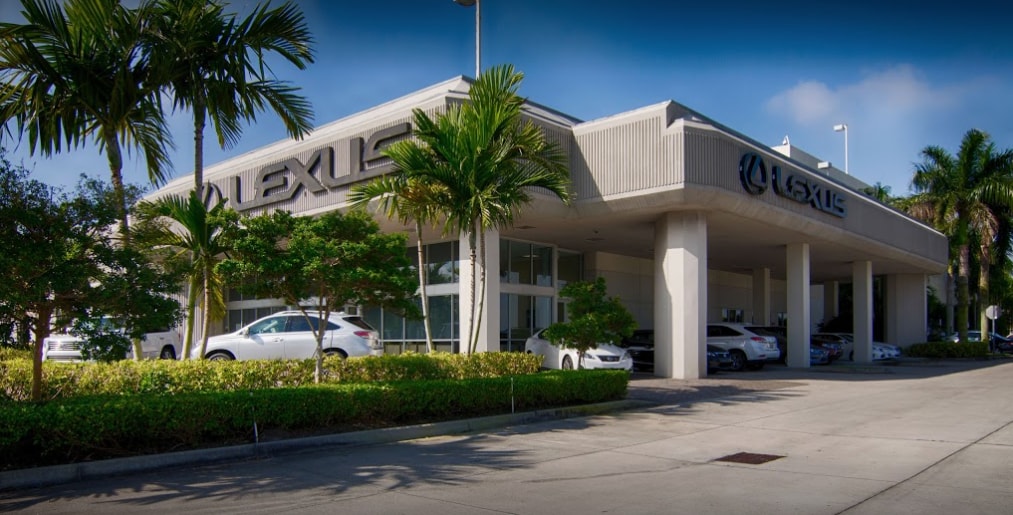 Dynamic Navigation
The new Dynamic Navigation system offers three enhanced features available on many 2019 Lexus models: Dynamic Map, Dynamic Route, and Dynamic POI Search. Experience a more accurate GPS with consistent cloud-based updates with the Dynamic Map. Get to your destination quicker and safer with Dynamic Route by having alternate routes offered based on road conditions and real-time traffic. Use Dynamic POI Search to find your point-of-interest more efficiently. Dynamic Navigation is complimentary for up to three years for new 2019 Lexus models equipped with Lexus Enform. To stay informed on when 2019 Lexus vehicles will be available, call us at 786-573-7600 or visit our site.
Destination Assist
If you're looking for a business, specific address, or need help searching for a place to have dinner, Destination Assist can assist you! You'll be connected to a live response agent that can help you find your destination. Available 24/7, you'll be able to get to your destination at any time. All of this is complimentary for your first year of ownership.
App Suite 2.0
After connecting your compatible smartphone, you can have the power of the internet in your car with Lexus Enform App Suite and available App Suite 2.0. You can keep up with your stocks and sports scores, check fuel prices, stream music, listen to nationwide radio, search local listings, and much more; all on your car's touch-screen display. App Suite 2.0 can also be controlled by your voice, bringing more convenience to your experience.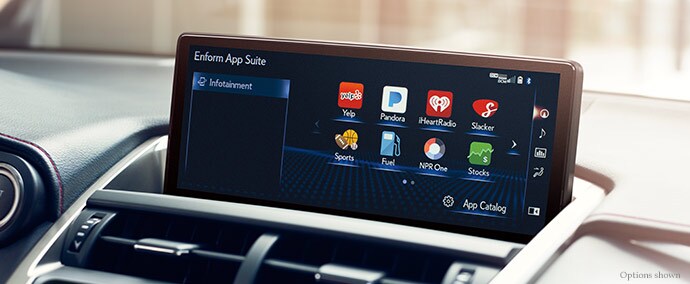 Enform Remote
The Lexus Enform Remote app helps control several of your vehicle's functions right from your smartphone or smartwatch. Lock your car doors, check your fuel level, check if you left a door unlocked or window open, and check where you parked your vehicle by tracking it's location. You can also set speed and mile limits in case you lend your Lexus to someone. You will be alerted if the driver goes passed the preset speed or mile limit. Enform Remote is complimentary for a year and is standard on the Lexus IS pictured below.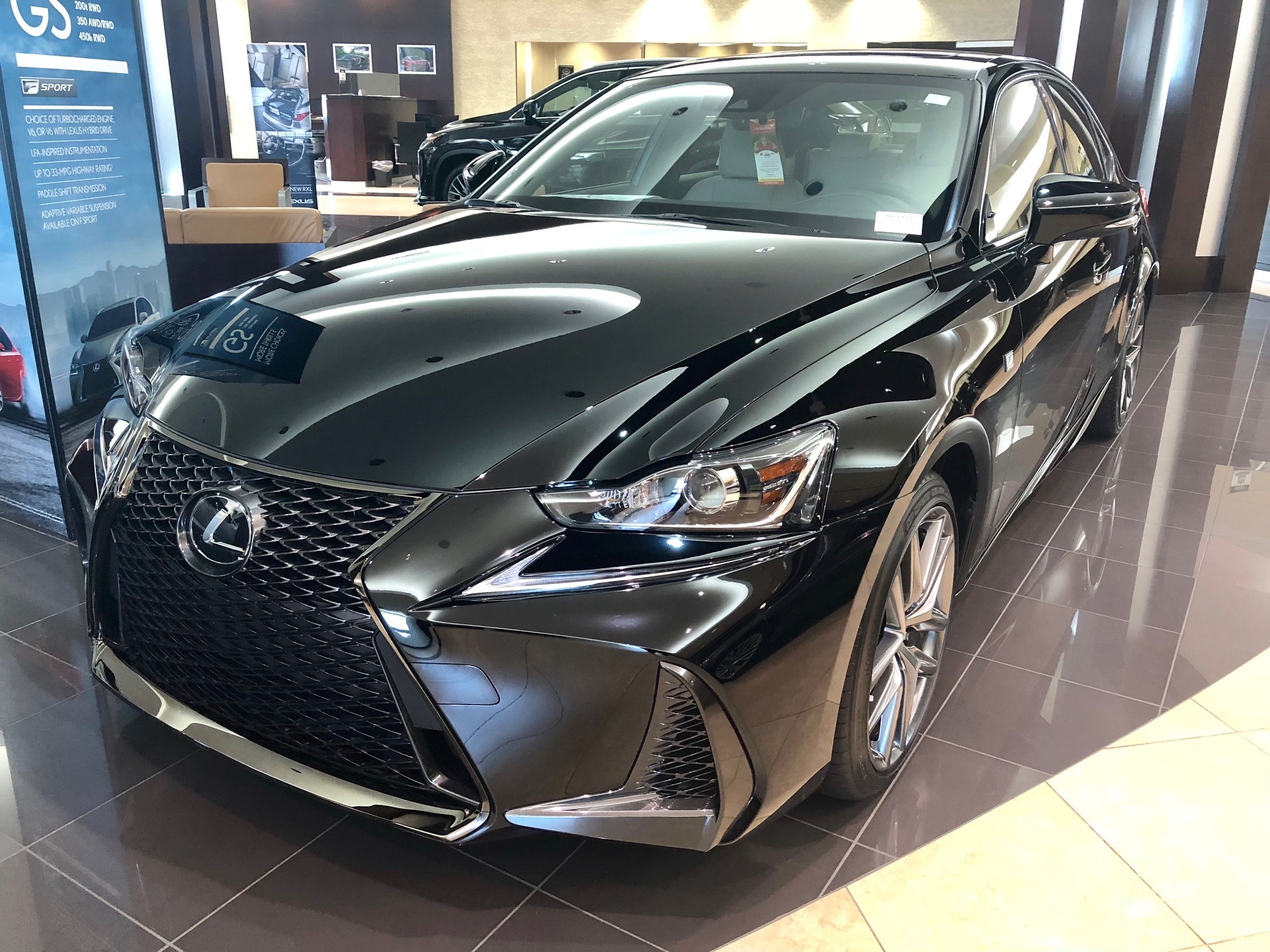 The Lexus Enform system can be extremely useful for Miami Lexus owners and can definitely help in urgent situations. View our new inventory or new vehicle specials and select the Lexus that is right for you! Our exceptional team at Lexus of West Kendall is ready to help!